about the kitties
February 26th, 2011 by
tor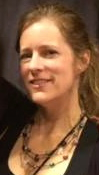 Kathleen Edwards, M.P.S.E. (President/CEO, Chief Sound Artist) has well over twenty years of professional experience in the music and entertainment business as an audio recordist, sound designer, Foley artist, composer, musician and project manager.
Kathleen began learning the ins-and-outs of music editing through her work with 4-time Emmy Award-winning music editor Gerry Sackman working on Star Trek Voyager and award winning composer Brian Kirk working on JAG, NCIS, Lucky, to name a few.
Since founding Hear Kitty Studios with Tor Kingdon in 2002, she has worked on many, oh so many, diverse projects including ADR recording for hit television series such as Breaking Bad, Better Call Saul, The Night Shift, Manhattan, features such as Sicario, Jane Got Her Gun, etc. on and on…..
She's designed sound-scapes for feature films ranging from action packed, shoot 'em up, kill 'em dead movies such as Force of Execution starring Steven Seagal, to designing the messages of peace and oneness from the great master Thich Nat Hahn in The Five Powers, an artistic documentary for The American Master's Series,  Dorothea Lange, Grab a Hunk of Lighting, to a hard hitting animated short from the legendary Ralph Bakshi, Last Days of Coney Island. She earned the accreditation of Motion Picture Sound Editors with these and so many other credits.
As a musical production executive and project manager, Kathleen has worked with world-class ensembles such as The San Diego Symphony Orchestra, The San Diego Chamber Orchestra, The Mark Taper Forum/Ahmanson Theater in LA and Walt Disney Studios.
As a musician, she is a violinist who has proven she can play Beethoven as well as the blues, playing with orchestras and bands, too many to count.  She was the composer-in-residence for the MYE Theatre Company of Los Angeles and was a violinist with the big band, The Pretty Babies, featuring Zooey Deschanel and Samantha Shelton.
Kathleen was born and raised in Albuquerque, New Mexico, where she learned the love of good music, blue skies and hot green chili. She attended The University of New Mexico, earned a  Friends of Music Scholarship, and she studied violin and English Literature. Kathleen is also a Black Belt in Tang Soo Do (a Korean martial art).
Tor Kingdon (Chief Sound Guy) has been working with sound for over twenty-five years. Since co-founding Hear Kitty Studios with Kathleen Edwards in 2002, he has recorded, edited and mixed dialog, voice-over, ADR, Foley, music, and been re-recording mixer on wide variety of projects.
Tor's feature film credits include re-recording mixer and supervising sound editor on Santa Fake (2019), ADR mixer on Sicario (2015), Foley mixer on Warm Bodies (2013), and dialogue mixer on the Dreamwork's animated film How to Tame Your Dragon (2010). His TV credits include ADR mixer on NBC's The Night Shift (2014 – 2017), re-recording mixer on the syndicated educational series Safari Tracks (2005 – 2006), and Foley mixer on Gus Van Sant's Boss (2011 – 2012).
Tor officially started his post audio career in Portland, Oregon, doing everything from wiring and sound-proofing to sound design and mixing. He moved to Los Angeles in the late twentieth century and honed his skills on radio, television advertising, music videos, TV shows and feature films with a variety of top-notch Los Angeles-based post-production companies, including Margarita Mix, Picture Head, and juice studios. Also during the 1990's, Tor traveled to Germany, where he worked on American and German films at the famed Studio Babelsberg as supervising sound editor, Foley supervisor, and digital workflow consultant.
Tor grew up in Ann Arbor, Michigan, where he developed an early interest in theatre, music and film. He graduated with honors in Theatre Arts and Communications from Kalamazoo College in 1991, where he focused his studies on scenic design, directing, videography and computer science. Tor fell in love with New Mexico the first time he visited the state in 1990. Years later, he fell in love with Kathleen Edwards, a native New Mexican. They got married in an adobe church in 2002, and proceeded to make plans to move to New Mexico "some day." That day finally came in the summer of 2006. Tor is very happy to now call Albuquerque his personal, as well as professional, home. He also plays hockey and enjoys photographing Kat and Sorren at Tang Soo Do tournaments and events.
Sorren Kingdon-Edwards
(intern) developed an interest in audio in utero. Some of his more innovative early tools included a water glass on wood, the handles of a jump rope and his "ukelady." He has matured considerably, having played his cello at Carnegie Hall and been invited to work on the sound crew of Hamilton (assuming it's still running after he finishes college). He's taken up the piano, sings incessantly and enjoys helping Kat walk Foley. He is also a Jr. Black Belt in Tang Soo Do, an accomplished tether-ball player, and an excellent Nerf® sharp-shooter.